Discovered Mr Shin Tanaka from the archives of Urban Retro Lifestyle, a paper toy designer who has generously offered some of his beautifully designed paper toys (the more collectable than playable type of toy) for download as templates in PDF format.



© Shin Tanaka

There are currently seven series of free Spiky Babies from Shin Tanaka. Only templates from [Series 07] can be downloaded as the older series have been sold out and cannot be downloaded anymore (You can still view the gallery of the toys in the other series to find out what you have missed out, though)

Here's all the toys available for [Series 07].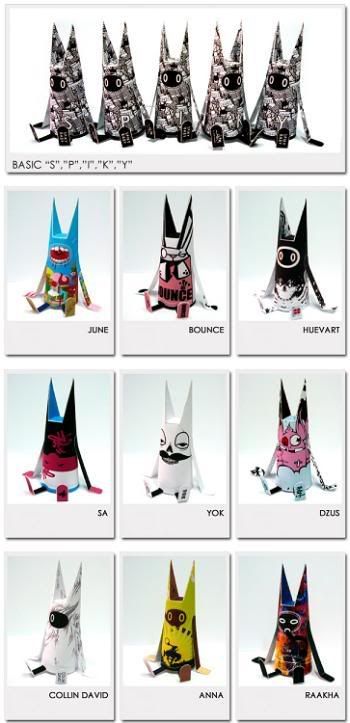 © Shin Tanaka

I'm not sure whether series become sold out after a pre-determined number of downloads or after a certain period of time so do visit his website quickly at shin.co.nr and get your Spiky Babies before [Series 07] is sold out :)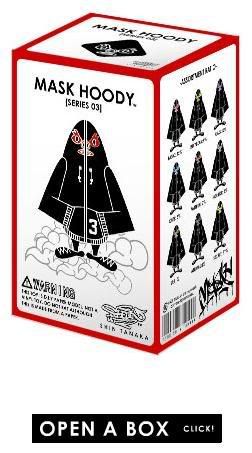 © Shin Tanaka

By the way, there are also Mask Hoodies available for download too (Currently Series 01 to 03 are available). I prefer the Spiky Babies though - they're much cuter :)

Another nifty thing about these Spiky Babies is that you cannot choose the template to download as the server selects a random template for you to download everytime you click on Open a box :) Feels like buying one of those Japanese toy capsules (Gashapon) or those boxed trading figurines/kits at China Square Central in SG. (BTW, there's a pretty good SG Gashapon site @ www.gashaponrakuen.com)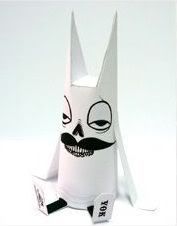 © Shin Tanaka

The server chose Yok aka Mr Big Moustache for me. He looks like a sleepy-eyed version of the Pringles mascot :)

There's actually a way to download the templates for Series 05 to 07 via Google Search after you download one of the templates - hint: the site: keyword will be very useful :) I'm not going to list the direct links here because I don't think that's very fair to Mr Tanaka. Besides, clicking repeatedly on Open a box to try to get the one you're looking for is pretty exciting stuff ;p